Horse Racing Betting in Colorado
When it comes to sports betting in Colorado, Colorado residents are chomping at the bit to place their wagers. This is no less true for Colorado horse racing betting fans. Residents who enjoy placing a bet or two on the horses but want to know a little more about pari-mutuel wagering in their state have come to the right place. Horse wagering has been around for many years, bringing out casual and hard-core fans alike.
Just think of this page as the ultimate manual on Colorado horse racing betting. Here, we'll show you exactly how to find the pari-mutuel betting laws in Colorado, as well as give a synopsis of what they say. We'll also go over locations for horse racing betting in Colorado, in addition to more convenient alternatives. Horse wagering can have big impacts on the racers, bettors, and fans alike. We'll give you a rundown, so you'll be prepared for the next time you bet on horses.

Online Horse Racing Betting Sites
The best online horse racing betting sites available to Colorado residents are listed below. These sites have impeccable reputations for speedy payouts, a variety of wagering options, and proficient customer service for sports betting in Colorado. Each has their own perks, which is why we review them, so you can choose the right one for you.
Bovada - Colorado Residents' Favorite Online Horse Racing Betting Site

Bovada Racebook, one of the premier horse racing betting sites, is available to residents of Colorado. Located in the Mohawk Territory of Kahnawake, Canada, Bovada is owned by the Mohawk Morris Gaming Group, a giant in the online gaming world. They provide top-notch horse-racing betting software for all of their players, while also maintaining top of the line security features. They even offer a 50% Welcome Bonus for new players. You can only redeem your reward on your first deposit.
Bovada is constantly being updated, in order to offer its players, the latest and greatest. Recently, Bovada changed its interface in order to make everything more easily accessible. Now, they preview the next five races taking place, no matter where they're located, so you never have to miss the post time. Your bet slip will remain on the right-hand corner of every page you go to so that you can keep track of everything without having to switch back and forth.
Bovada also installed an instant refresh feature, which updates the pages as new information comes in. From odds to details of the race, this auto-refresh app now makes sure that you have all of the most up-to-date information you need for horse racing betting. Colorado residents will not be disappointed when they sign up with Bovada today.
Best Colorado Racebooks - 100% Trusted + Safe
| | | | | |
| --- | --- | --- | --- | --- |
| | | 50% Up To $250 | VISA + Wire Transfer | |
| | | 50% Up To $1,000 | VISA, Bitcoin, Cash Wire | |
| | | 50% New Member Bonus! | VISA, Bitcoin | |
| | | 100% Up To $300 | VISA, Bitcoin | |
| | | 50% Up To $1,000 | Bitcoin, Wire Xfer, VISA | |
Is It Legal To Bet On Horse Racing In Colorado?
In the state of Colorado, it is legal to take part in horse racing betting. Colorado revised statutes Title 12 Chapter 60 Section 101 to establish that pari-mutuel wagering can be used to bet on the horses at licensed racetracks. As of 2003, off-track betting became another viable, legal pari-mutuel wagering option. Further down on this page we list the racetracks and off-track betting locations in the state.
There is absolutely nothing in Colorado's state statutes that say anything in regards to online horse racing betting, making it the third and most convenient legal option available to Colorado residents. Online horse racing betting gives you access to more races and wagering opportunities than local land-based facilities can.
So, to sum up, Colorado horse racing betting can be done at a racetrack, off-track location, or at an online horse betting website. Simulcast betting on races that are held out of state is also part of legal horse racing betting in Colorado. To legally bet on the horses, you'll have to be 18 years of age or older, regardless of where you choose to place your bets.
Where Can I Bet On Horses?
You can bet on horses at Colorado's live horse racetrack facility in Arapahoe Park, Aurora. The park is open on Friday, Saturday, and Sundays each weekend between May and August. Another option you can use from the comfort of your own home is betting through offshore online sportsbooks like Bovada and 5Dimes. At these online sportsbooks, you can bet across states and even get rewards, depending on the particular sites reward programs.
Another plus for betting on horses with an online sportsbook is the multiple payment options for deposits. Bettors don't have to worry about only paying with their credit card or money order. Using one of the online sportsbooks that we mention later this article you can use a wide variety of options for your deposit on a horse race.
How Can Colorado Residents Bet On The Triple Crown?
Colorado residents are legally able to bet on the Triple Crown so long as it is done at a licensed off-track betting location or at an online horse racing betting site. Betting on the Triple Crown is an incredibly tricky but extremely profitable endeavor. The Triple Crown consists of three separate races, run over a five-week period.
First up is the Kentucky Derby. The reason it's so hard to predict a Triple Crown winner is because once the Derby is run, there's only once possible horse to bet on. It would be smarter for bettors to place their Triple Crown bets after the winner of the Derby is announced because that's when their odds will be at their peak.
They go down extremely quickly if the horse goes on to win the Preakness, the second leg of the Triple Crown. If you don't feel like betting on a horse until it's a more sure thing, though, you can, of course, wait until right before the Belmont. This is the third and longest race of the bunch. No matter how you choose to wager on the famed event, though, the most important thing to know is that you can do so legally.
How To Bet On The Horses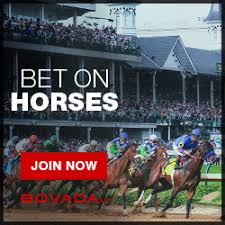 When you're betting on the horses you're using a form of wagering called pari-mutuel wagering. This means that all of the money wagered on the race is collected into a pool. Winning tickets are paid out from that pool after taxes and such have been taken out. Here, we'll go over several popular pari-mutuel wagers to make when you're horse racing betting in Colorado.
Straight pari-mutuel wagers consist of win, place, and show bets. These bets don't require you to pick an exact finishing order, but rather give you the choice between picking the first three finishing horses (show), the first two finishing horses (place), and the outright winner of the race (win). If you're not sure which you want, you can always bet across the board.
Betting across the board means you're placing an equal amount of money on a single horse to win, place, and show. So if you pick Horse 1 across the board for $2, you're actually making a $6 wager. If Horse 1 wins, you collect on each category. If he places, you collect your place and show bets. If he shows, then you collect just the show bet.
Exotic pari-mutuel wagers require more exacting selections. Here, you'll have to designate which horse will finish in what order. So, you can choose the first and second place horse in an exacta wager. You must indicate the exact order of the first three horses to win a trifecta wager. If you're really feeling daring, you can choose to place a superfecta. Here, you choose the finishing order of the first four horses to cross the line. These wagers are much more high-risk, but they also have bigger rewards.
Are There Any Racetracks In Colorado To Bet At?
Yes, there is a racetrack in Colorado that residents may wager at. This track is called the Arapahoe Park Racetrack. This site is located in Aurora. There is also one off-track betting location in Colorado, called the Mile High Racing and Entertainment shop. This is also located in Aurora.
Due to the size of Colorado, it's hard to justify driving across the state in order to place a few wagers. The more convenient option residents have available to them is an online horse betting website. This gives residents access to everything they would have at the tracks themselves, without any of the hassles.